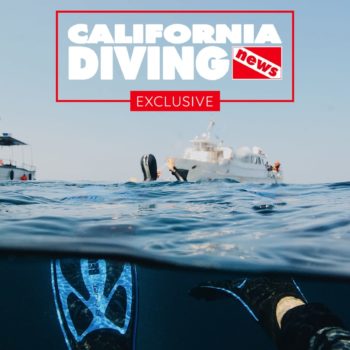 Seafood Stuffed Poblano Peppers
Lobster season ended not long ago, but hopefully you still have a few tails in the freezer from the past season's harvest. If not, you can try this stuffed poblano pepper recipe using cooked shrimp or your favorite mild fish.
Remember, "Always 'Stay Legal,' and never take more than you'll eat."
Ingredients
1

lb

Spiny Lobster Meat

cooked and diced

3

Large Poblano Peppers

2

tbsp

Butter

divided

1

tsp

Ground Pepper

1/2

tsp

Sea Salt

1

Small Red Onion

diced

2

Stalks of Celery

diced

1

10oz Can

Roasted Tomatoes

drained

1

11oz Can

Roasted Sweet Corn

drained

4

oz

Cream Cheese

1 1/4

cups

Shredded Mexican Cheese Blend

1/2

cup

Oaxaca Cheese

grated

1 1/2

cups

Spanish Rice

cooked

1

tbsp

Cilantro

chopped

1/2

tsp

Onion Powder

1/2

tsp

Granulated Garlic
Topping
1

cup

Panko Japanese bread crumbs

1/4

cup

Cotija Cheese

crumbled

2

tbsp

Melted Butter
Instructions
Preheat oven to 350 degrees.

Cut peppers in half lengthwise leaving the stem in place and carefully remove seeds.

Place peppers cut-side down in an ungreased baking pan. Brush with 1 tablespoon butter and sprinkle with sea salt.

Bake uncovered at 350 degrees F for 10-15 minutes or until tender.

Remove pan from oven and set aside to cool.

Add 1 tablespoon butter to a large skillet and sauté onion and celery over medium heat until tender.

Add cream cheese and stir, cook until melted.

Add the lobster, cheese blend, rice, roasted corn, tomatoes, cilantro and seasonings; heat through.

Turn peppers cut-side up and spoon mixture into pepper halves.

Mix together topping ingredients and sprinkle over peppers. Bake uncovered at 350 degrees F for 10-15 minutes or until golden brown.
Notes
Pairing Pointers
A crisp California Sauvignon Blanc, a dry sparkling wine or a cold lager will pair nicely with this dish.
SPINY LOBSTER STATS
Family:  Spiny Lobster
Genus and Species: Panulirus interruptus
Other Common Names: California lobster, California marine crayfish, and red lobster
Description: In common with all spiny lobsters, the California spiny lobster has two large, spiny antennae, but no large claws on its legs. The California spiny lobster is one of the largest spiny lobster species, and grows up to 24 inches long. The upper side of the animal is brownish red, without the paler bands or spots seen in some other spiny lobsters. The legs are a similar color, but with one or more lighter streaks running along their length.
Range: The California spiny lobster is found in parts of the Gulf of California, and along the Pacific coast of the length of the Baja California peninsula, extending as far north as San Luis Obispo Bay, California.
Habitat: Live among rocks at depths of up to 213 feet
Fishing Information: The California spiny lobster is now the most economically important lobster on the American West Coast. Please consult the Department of Fish and Wildlife website for information on hunting and fishing regulations.
Source: CA Fish and Wildlife, Monterey Bay Aquarium