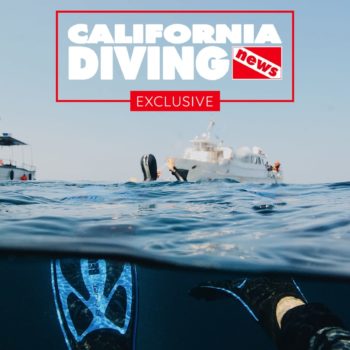 Mediterranean-Style Seafood Pizza
Pizza is one of my favorite go-to dishes, because it's quick and easy to prepare – and it's so versatile you're only limited by your imagination. For this Mediterranean-style seafood pizza recipe we'll use Pacific white shrimp, but you can also try it with sautéed local lobster or rock scallops – or a combination of all three. The tastes and textures of the seafood will go well with flavors from the Mediterranean including olives, feta cheese and roasted garlic.
Remember, "Always 'Stay Legal,' and never take more than you'll eat."
Ingredients
1

large ready-to-bake thin crust pizza dough

or prepared flatbread

1

lb.

8-10 count jumbo shrimp cleaned and split

12-15

cloves

whole roasted garlic

½

cup

kalamata olives

sliced

6-8

oz.

feta cheese crumbles

¼

cup

extra virgin olive oil

1

bunch sliced green onion for garnish

Fresh cilantro for garnish
Instructions
Preheat oven to 425 degrees F.

Using a medium sauté pan over medium heat, lightly sauté seafood in about 2 tablespoons olive oil. Cook until translucent, turning once. Remove from heat and set aside.

Place the pizza crust on a baking tray or pizza stone and brush the pizza crust with olive oil and season with a light sprinkling of kosher salt and pepper. Arrange the next four ingredients to evenly cover the crust and bake until the crust is golden and crisp, about 15-20 minutes. Remove from oven and let rest for 5 minutes, garnish with sliced green onions and cilantro. Cut and serve.
Notes
Pairing Suggestions
Any white or red wine pairs well with this dish. I suggest a crisp dry white or a Cab with notes of black fruit and dark chocolate.
Shrimp Info
Family: Penaeidae
Genus and Species: L. vannamei
Other Common Names: Pacific white shrimp
Range: White-leg shrimp are native to the eastern Pacific Ocean, from the Mexican state of Sonora as far south as northern Peru. It is generally found in areas where the water temperature remains above 68 °F throughout the year.