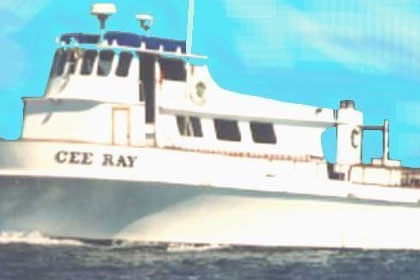 Dive Boat Details
9435 Park St.
Bellflower, CA 90706
562-867-9738
---
If you've never been diving in the waters along the Southern California Coast it could be one of the most rewarding experiences you'll ever have.  We'd love to help you get acquainted to the area and show you some great dive spots.  Once you've experienced diving in the kelp you'll find it one of the most beautiful you've ever had.  It's like diving in an underwater forest and along with it is an abundance of friendly sea creatures.
If you're not a certified diver and would like to be, we can make that dream a reality.  Private lessons are available and we work around your schedule.
We often have open boat dates on the dive boat Cee Ray out of Long Beach harbor, Berth 55 located at 555 Pico Ave., Long Beach, California.