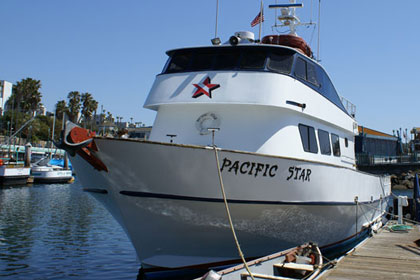 Dive Boat Details
181 North Harbor Drive
Redondo Beach, CA 90277
626-716-1796
---
The Pacific Star is a family dive boat, owned and operated by Dave and Sonja Harvey and sons.
The Pacific Star is a 65 X 22 foot dive vessel that dives in and around the Southern Channel Islands.
Specializing in Multi-day trips The Star has regularly scheduled single day, two day and three day trips to all the local Islands, wrecks and reefs.